Prodoscore Releases Enterprise Reporting Capabilities
New analytics provide customers with high level understanding of engagement and productivity by department and team
Prodoscore, a leader in employee visibility and productivity intelligence software, announced today a new suite of enterprise level reporting capabilities. Prodoscore Chief Product Officer, Cristantos Hajibrahim, said "Customers have been asking for more high level reports and our data science team has identified some really exciting opportunities within our data set. We are proud about where we've landed and eager for organizations to take advantage of higher level insights that can help drive decisions around people and process."
The new reports allow Prodoscore customers to better visualize engagement and productivity by department, by day and by location. Combined with Prodoscore's existing data around daily employee engagement and collaboration, the enterprise reports will provide a more comprehensive view of how organizations function so leaders can make smarter, data-centric decisions.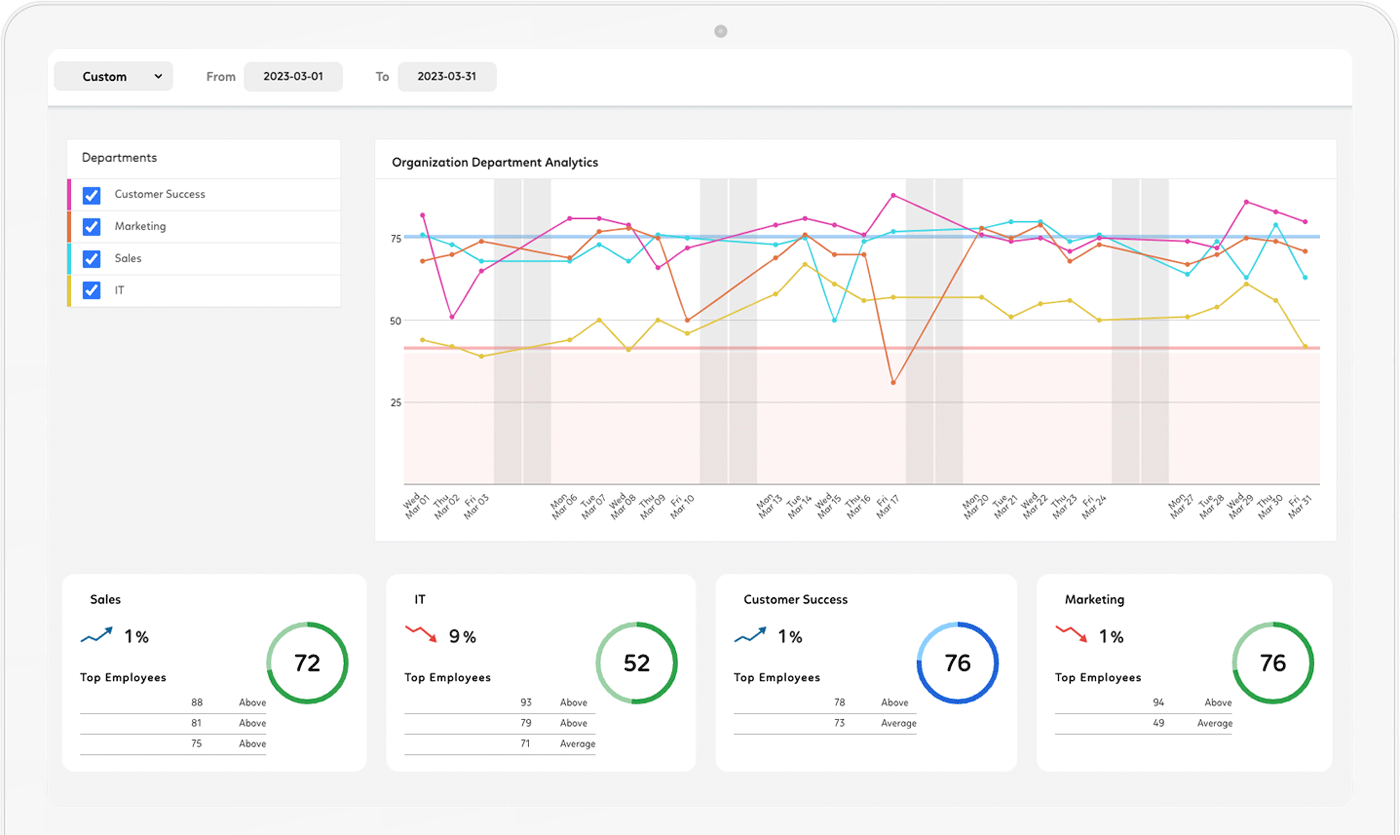 "Prior to having Prodoscore, any questions or observations about productivity can be easily dismissed as unfounded, targeted, or misconstrued. This level of insight is invaluable in human resource management and truly enables us to be a data-first organization" said Prodoscore customer Brad Bromelew, CTO at Novatech. 
Prodoscore also continues to focus on integrations with core business productivity apps. The most recent integration is with Github, a leading development platform, positioning Prodoscore as a productivity solution for not only knowledge workers in general but more specifically for product and engineering roles too.
---
About Prodoscore
Prodoscore™ is a company dedicated to empowering teams to be more effective and productive. By providing visibility into employee activities through a single, easy-to-understand productivity score, a "prodoscore" is calculated to improve workforce productivity and streamline the employee experience. Prodoscore works seamlessly with cloud tools like Google Workspace, Office365, CRM systems, and VoIP calling platforms, allowing it to be quickly implemented and maintained. Learn more at prodoscore.com.